Shabby chic is always on trend, and our Cote D'Azur collection is a celebration of vintage French vibes. If you've spent the last year perfecting your skills in the kitchen, what better way to reward yourself than with these French country kitchen accessories?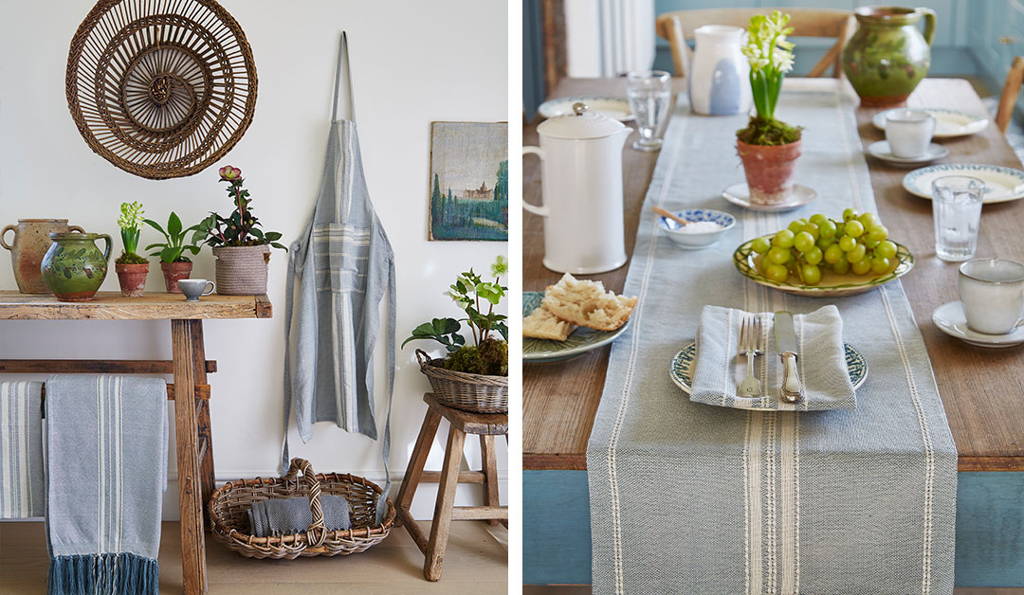 This collection includes everything from French style cushions for comfy dining, to our beautiful washed-our blue Marseille Apron for those baking sessions and home crafts. Everything in this range is inspired by laidback Mediterranean living, where life revolves around the next meal and shabby chic is part of every home.
French Style Vintage Cushions
Every shabby chic collection needs French vintage style cushions. Our Marseille cushions take their inspiration from the washed-out blues and simple patterns of fabrics from the south of France. With the appearance and texture of classic French linen, they add a stylish touch to any space.
These comfy blue striped cushions are perfect for popping on chairs to add a homely feel, or your favourite spot on the sofa to make it extra cosy. They even look gorgeous on the bed, and their understated, linear pattern means they complement any colour scheme.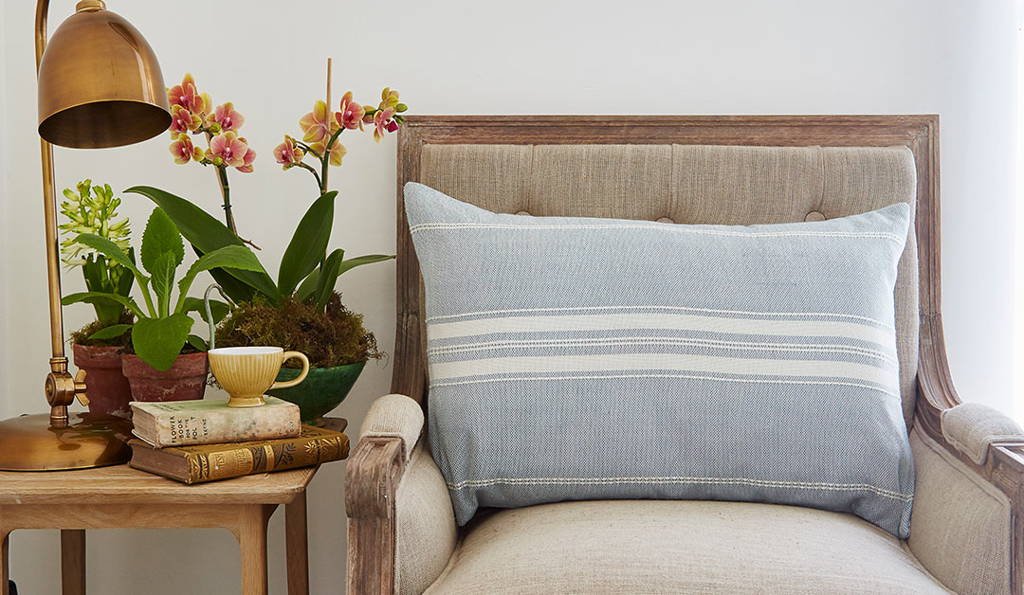 French style kitchen accessories
Our French style kitchen accessories are already proving popular, and it's easy to see why. Our faux French linen adds an elegant touch to any kitchen. In fact, it's hard wearing enough for outdoor use too, so you can showcase your new accessories with a meal in the garden this summer.
The Marseille table runner injects a French flourish to a special meal with friends, and the Avignon Throw is perfect for sitting on the grass while the food cooks. If the breeze picks up and you need another layer after sunset, drape it around your shoulders for an effortlessly cosy style.
Vintage table linens
With the green light to socialise outdoors, this summer's definitely going to be barbeque season. Our vintage table linens make it easy to keep things classy for those al fresco meals with your friends, adding a special feel to those long overdue catch ups.
The Marseille table runner looks and feels just like natural linen. Drape it across your table to add instant rustic charm, and it's available in two sizes so you can pick your perfect choice. The Marseille napkins make any catch up feel swish, and they protect your guests from spills and splatters on their favourite summer outfits. With a simple style to make sure they match your shabby chic look, these beautiful napkins are machine washable.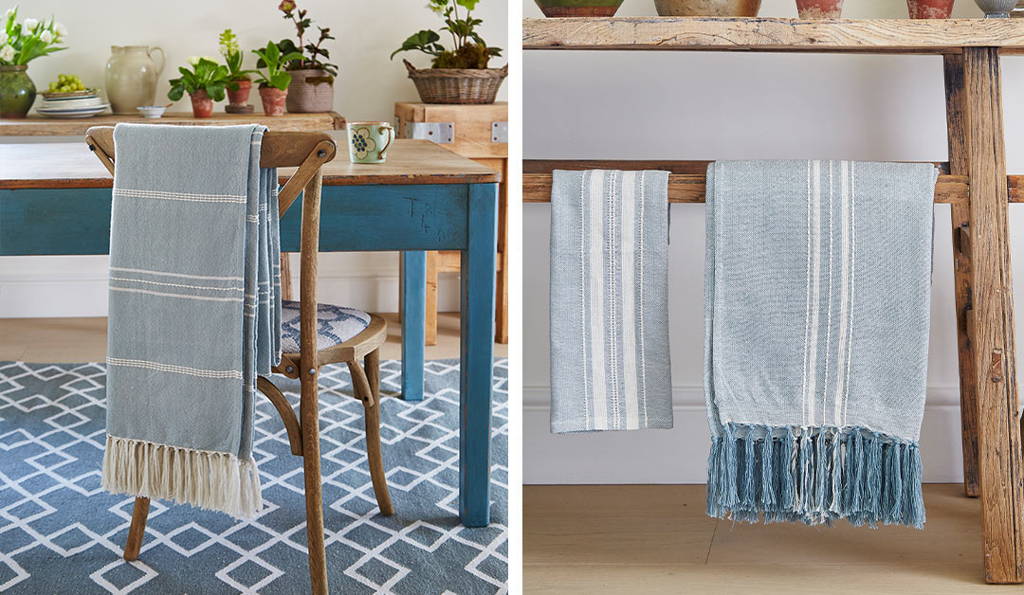 Get shabby chic whilst cleaning the planet
From shabby chic kitchen accessories to vintage cushions, our Cote D'Azur collection has rustic French charm covered. Yet there's more to this range than its looks. Just like the rest of our products, every item in this collection is made from recycled plastic bottles, saved from landfill, waterways and our oceans.
Our French linen may feel super soft, but it's hard-wearing and stain-resistant. You can pop it into the wash if it needs a freshen up, and it's hardy enough to be used outside for those summer days in the garden. Choose your favourite French country kitchen accessories today.