It is time to fall back in love with bright colours and the beauty of boho. The sun's getting warmer, and we are getting our mojos back, so let's celebrate with vibrant patterns inspired by balmy climes. We have a range of boho cushions and throws we think you're going to love. Perfect for creating an eclectic boho look in your home or garden, these accessories add instant personality to tired spaces.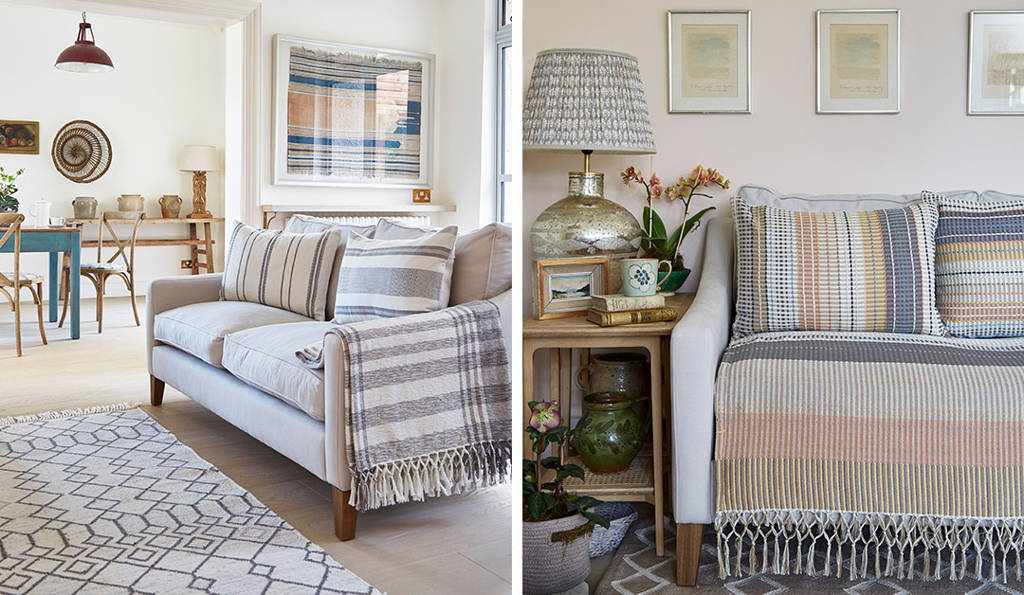 Boho cushions
Let's start with The Madras Check Cushion collection. This range takes its inspiration from the checked fabrics of Southern India, and it conjures visions of dreamy summers spent under an intense sun. These checked cushions combine softer, neutral shades with highlights of mustard and plaster pink. They are ideal for adding instant colour to an understated space or as the finishing touch to a boho décor.
Did we mention colour? Well then what better time to introduce our brilliant new Darjeeling Rainbow Cushions. A festival of colour, these fun, textured cushions are irresistible to the touch and a great antidote to drab interiors.
Finally, the Minerva range, aptly named after the goddess of weaving, blends effortlessly into any boho space. Made up of four bohemian cushions, this collection includes woven patterns in silky soft panels. Thanks to their washed-out colours, these cushions are quietly beautiful. If you have an eclectic space that could do with a little comfort, add a couple of these cushions and they'll look as though they've always been there.
Choose from Gold, Duck Egg, Chinchilla or Charcoal, or why not combine your favourites?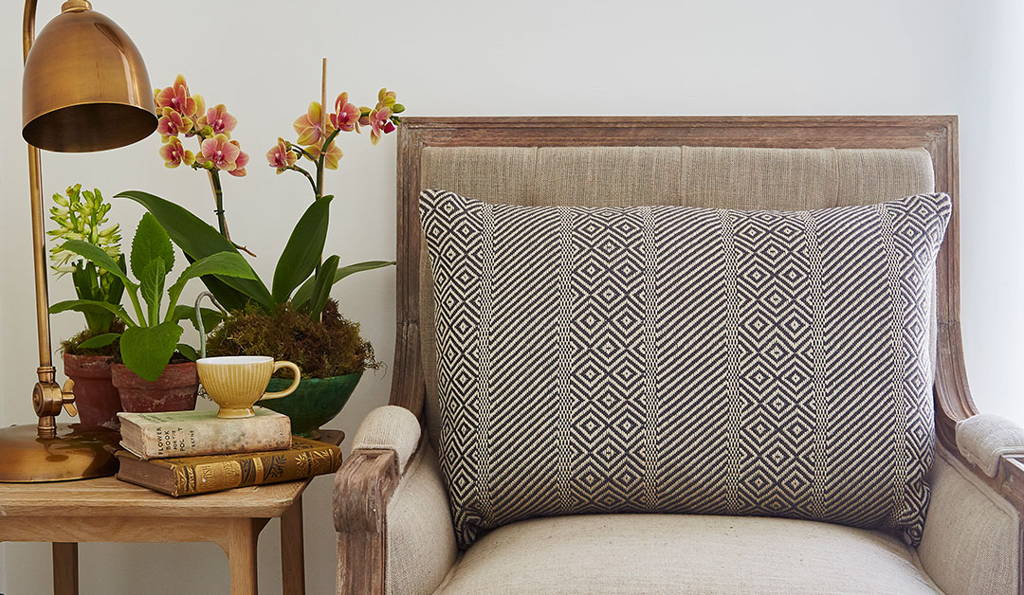 Boho throws
Once you discover the joy of a boho throw, you'll wonder how you ever did without one. Our Madras collection includes two gorgeous throws, and each one's a head turner. Whether you go for the Gold Check or the Pink Check, these throws are soft to touch and gorgeously textured. With warm, vivid colours and a classic boho pattern, these throws are not only handy home accessories, but they also make a statement in any room. 
Also new for 2021, our chunky boho-bonkers Darjeeling Rainbow Throws are a celebration of colour and texture. Perfect for creating cosy snugs, living rooms and bedrooms, these fabulous throws are also great for use outdoors on balconies, terraces and campsites.
Embracing your practical side
As you know we create all of our products from recycled plastic bottles, and these collections are no different. Each of our cushions are created from up to 600 plastic bottles, and there are up to 300 recycled plastic bottles in our throws. True boho living is all about embracing the beauty of our planet, and that makes these accessories so special. You can create a gorgeous living space, and you'll have helped us turn discarded plastic into something beautiful.
Our boho throws may be soft like a natural cotton, but they are extremely practical and resistant to stains. We know that life happens, and spills are inevitable, and the beauty of our throws is that they are machine washable too. Our cushions are also hardy enough for use inside or outside, and that means you can experience the joy of boho living wherever you are.
Check out our boho cushions and throws for more inspiration.