Wholesale
If you're looking for beautiful wholesale rugs, cushions, bags or blankets to add to your collection then you'll pleased to know our entire range of recycled plastic products are available to retail stockists both in the UK and overseas.
While we try to show off our amazing products as best we can online, nothing sells them quite as well as the touch and feel of experiencing them in real life. We love to point out that our products look and feel just like wool, and they really do!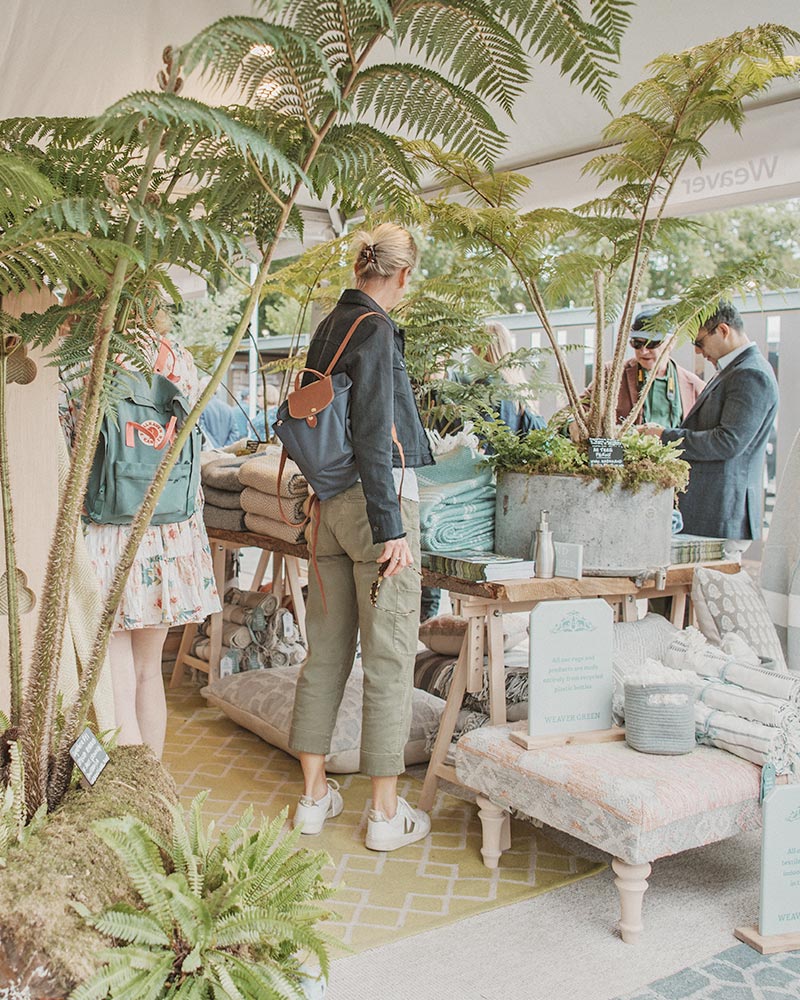 Ethical products to get customers talking
Whether you run an independent shop, a garden centre or even a gallery, our wholesale textiles always provide a real talking point and customers never cease to be amazed when they discover that all of our products are made entirely from recycled plastic bottles.
That means they're stain and water resistant, easy to clean, hard wearing and completely uninteresting to moths, dust mites and other critters. The growing problem of single use plastic is increasingly on everybody's radar, so providing a selection of our wholesale recycled products in your shop is a great way to help capture awareness and create some positive change.
What's more, 2018 saw us featured regularly in home style magazines, newspapers, online and on the TV leading to unprecedented interest in our products. 
Incredible versatility
One thing our stockists love best about our wholesale rugs and textiles is their amazing practicality. Being made entirely from recycled plastic bottles means our rugs are absolutely perfect for use in kitchens, bathrooms, under dining tables and in hallways, as well as outside on garden terraces and in summer houses. You can even take them to the beach or on a camping trip!
This versatility means our products look as at home in a small boutique as they do a garden centre store.
Wholesale rugs
With regular appearances on TV, in influencer feeds and in print via magazines like Ideal Home, there's already plenty of demand for our gorgeous recycled plastic rugs.
Available in a large range of colours, designs and sizes, with influences take from all around the globe, our wholesale rugs are a fabulous talking point in any showroom, garden centre or store.
Machine washable, dog-friendly and water, stain and moth resistant, our wholesale rugs are perfect for kitchens, bathrooms, hallways and even outdoors. Combining practicality and style with a great back story and solid environmental credentials, they a natural conversation starter.
Wholesale blankets & throws
Weaver Green wholesale blankets and hammam throws look and feel great in any interior collection. Each one is made from around 50 recycled plastic bottles and our retailers can choose from a big range of styles and fabulous colours.
Soft to touch, warm to snuggle under and easy to clean, your customers will find it hard to believe our gorgeous throws and blankets are made from recycled plastic.
Made from the same hard wearing, water resistant and easy to clean recycled materials as the rest of our range, these gorgeous wholesale throws also make excellent picnic blankets, beach mats and outdoor accessories.
How many recycled bottles go into each of our products?
Every year we recycle millions of plastic bottles, turning them into a beautiful soft yarn that's hand-loomed to create the full collection of Weaver Green textiles.
Bags

Made from up to 150 bottles

Blankets

Made from up to 300 bottles

Baskets

Made from up to 600 bottles

Cushions

Made from up to 600 bottles

Footstools

Made from up to 600 bottles

Rugs

Made from up to 3000 bottles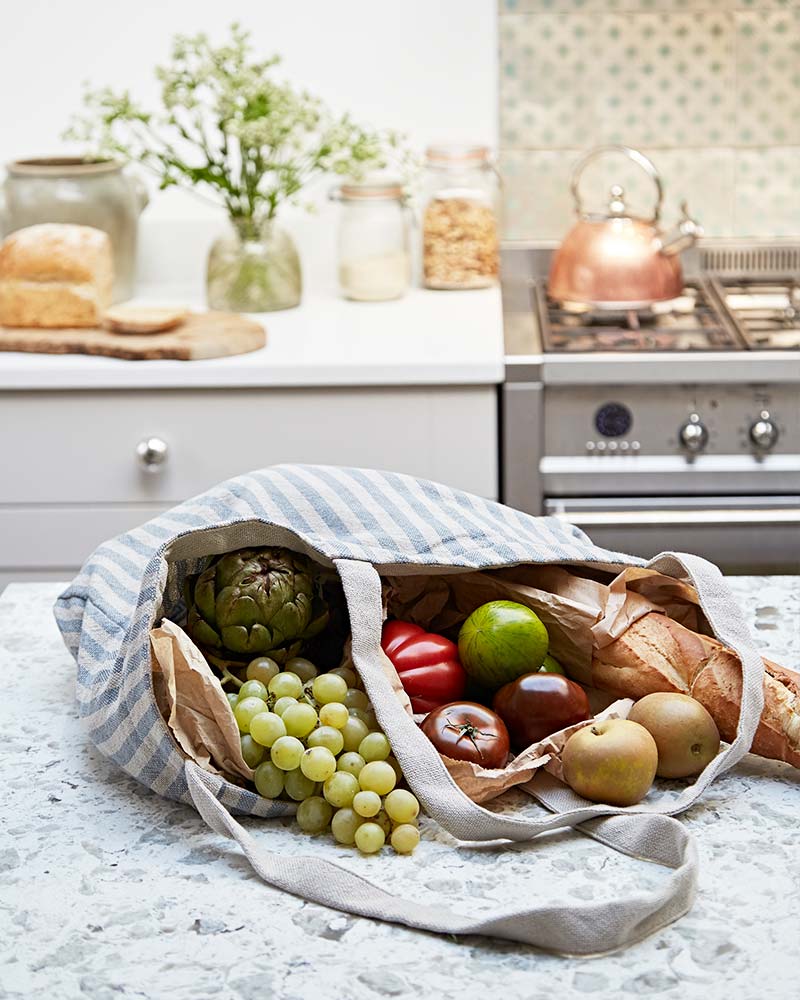 Wholesale bags
If you're looking for wholesale bags with a sustainable/ethical twist, then you'll love our collection of recycled plastic bag.
From French linen beach bags to everyday shoppers, we've created a range of recycled fabric bags that mimic natural wool and cotton.
Available in a range of colours and designs, these brilliant tote-style bags are the perfect guilt free accessory. 
Machine washable, stain resistant and made from recycled plastic bottles, our wholesale tote bags are a big favourite.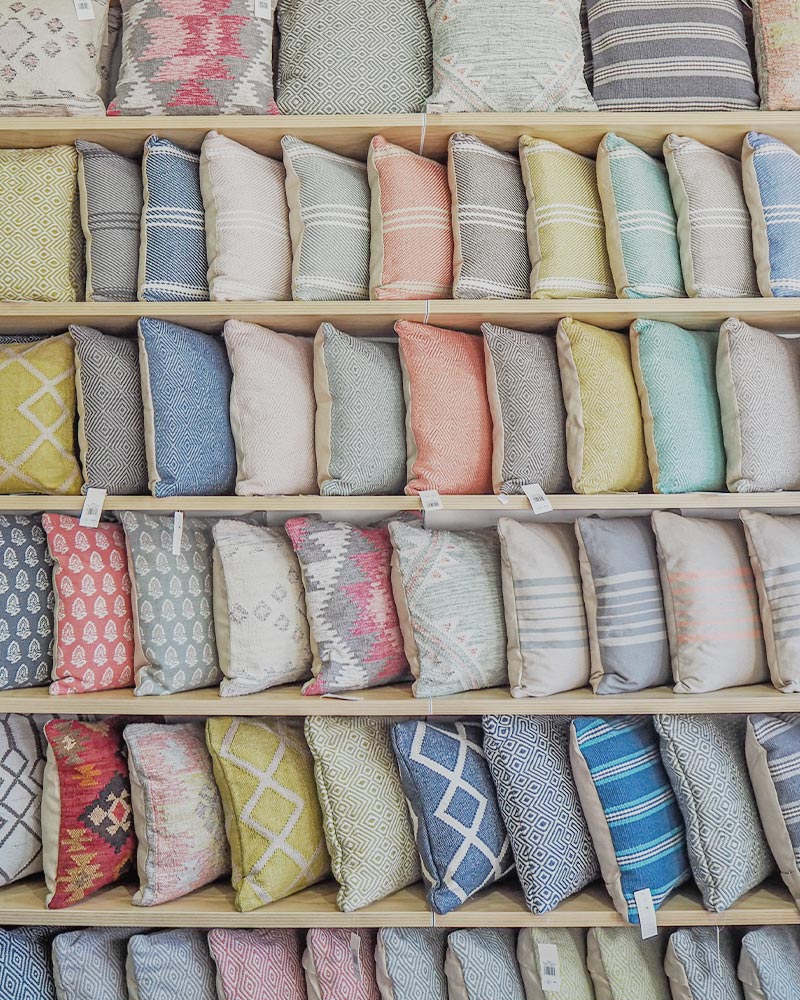 Wholesale cushions
Our growing collection of wholesale cushions are wonderfully soft and squidgy. 
A natural match for our stunning rugs, blankets and throws, these woven cushions come in a range of styles and colours, including huge floor cushions and gorgeous kilim style designs.
These gorgeous cushions are great for pet owners, children and allergy sufferers thanks to being easy to clean, machine washable and stain, dust mite and moth resistant.
All of our cushions come with stuffing included, which of course is also made from recycled plastic bottles. 
Become a Weaver Green stockist
Start the conversation by contacting us with your name, email address, phone number and business details. To speed up the process, it's helpful if you can include the nature of your business, location, company registration number and VAT number.