We know how you love a new collection, so we're excited to introduce our gorgeous Eivissa range of monochrome home accessories. With cool monochrome shades and understated patterns, this brand-new selection of cushions and throws will keep your home décor effortlessly cool this summer.
We've all spent way too long at home, looking at the same home furnishings month after month. So, if you've been promising your space a little makeover to celebrate Spring, our Eivissa range is the perfect place to start.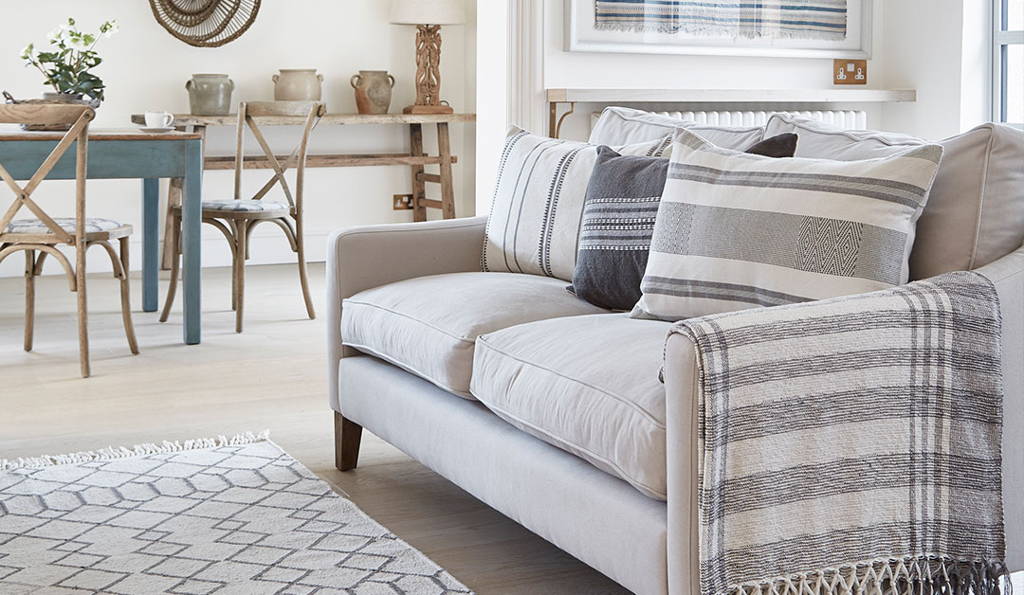 This collection takes monochrome colour schemes and contrasting patterns, making it easy to give your favourite room a little va va voom with just a few simple accessories. Subtle greys and whites quietly combine to create a cool, relaxing space to unwind. Inspired by shady terraces under an Ibiza sky, our Eivissa accessories can be enjoyed inside and outside. 
With lockdown lifting and life speeding up again, creating a monochrome décor at home is a great way to keep things calm. The Eivissa range is all about elegant accessories that blend into your space.
Let's start with our three Eivissa monochrome cushions. Each cushion has a unique design, yet all three can be layered together to create one colour palette. Dot them on your bed to add a focal point, add them to your sofa or use them in the garden when you're enjoying the sun. Monochrome home décor is all about versatility, and we love it.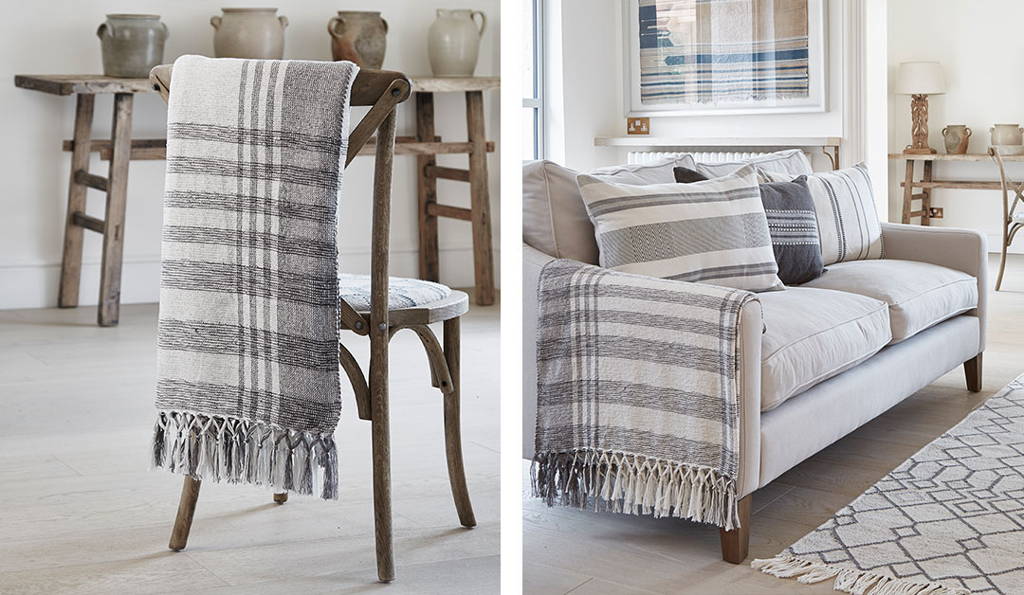 Every collection needs a throw, and the La Brasa Throw is one of those that every home needs. Classic and confident, this black and white throw is a summer staple. It may be created from 300 recycled plastic bottles, but this monochrome throw is seriously soft and fluffy. Pop this throw on top of your bed to add a stylish statement and an extra layer, or just keep it handy to cosy up when you're outside on a summer night.
The lovely thing about this range is that whichever combination you go for, all the accessories work perfectly together. You can treat yourself to one comfy cushion or mix the entire collection, and it'll still look just fab.
Monochrome décor with a difference
The Eivissa collection captures monochrome décor with a big difference. Like all of our products, these cushions and throws are created from recycled plastic bottles. You'd never know it to look at them (or feel them for that matter), but these beautiful homewares are actually saving the planet!
Each cushion is made from 600 plastic bottles rescued from landfill, rivers and the ocean. The La Brasa throw is made from 300 plastic bottles, so while you enjoy your monochrome décor, you'll be doing your bit for the planet.
Despite their beginnings, our Eivissa accessories are beautifully soft just like cotton. They're machine washable and hard-wearing, so you'll be free to relax and enjoy them without worrying about spills and stains.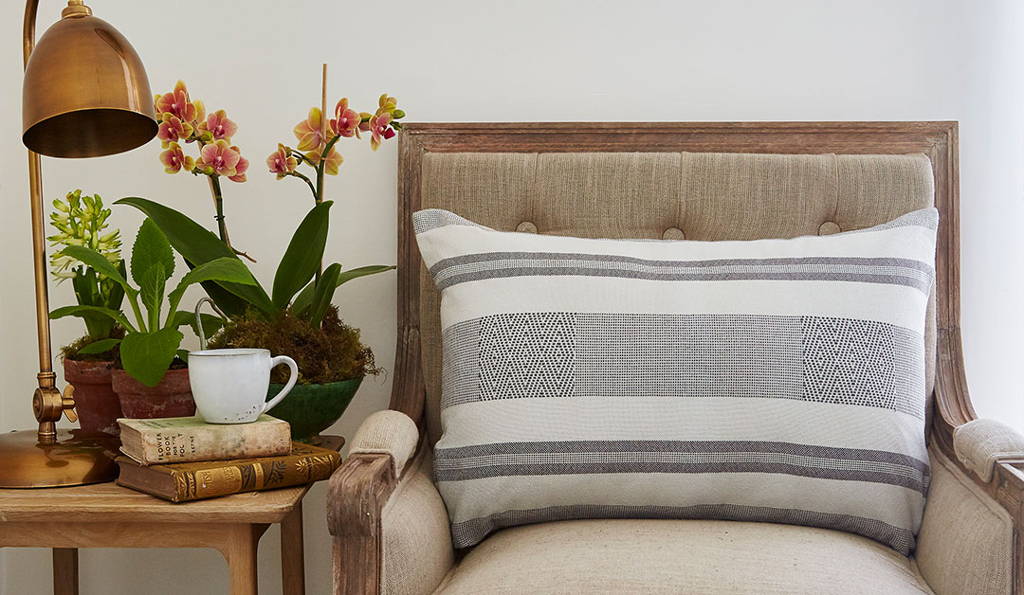 If you've spent lockdown getting those DIY jobs done on the house, why not give it a fresh look with monochrome home décor? Check out our Eivissa range today and choose your favourites.