We all have that one friend who just seems to have boho home décor down to a T. You know, the one who's managed to create a homely space that's the perfect combination of artisan and individuality. If you've always wanted to add a boho influence to your own home, it's easy once you know how.
Boho home décor is all about creating a distinctive look that draws on multi-cultural influences, layers, patterns, and plenty of colour. The key is to think it through, choose your focal points with care and avoid that…shall we say, heavy handed look.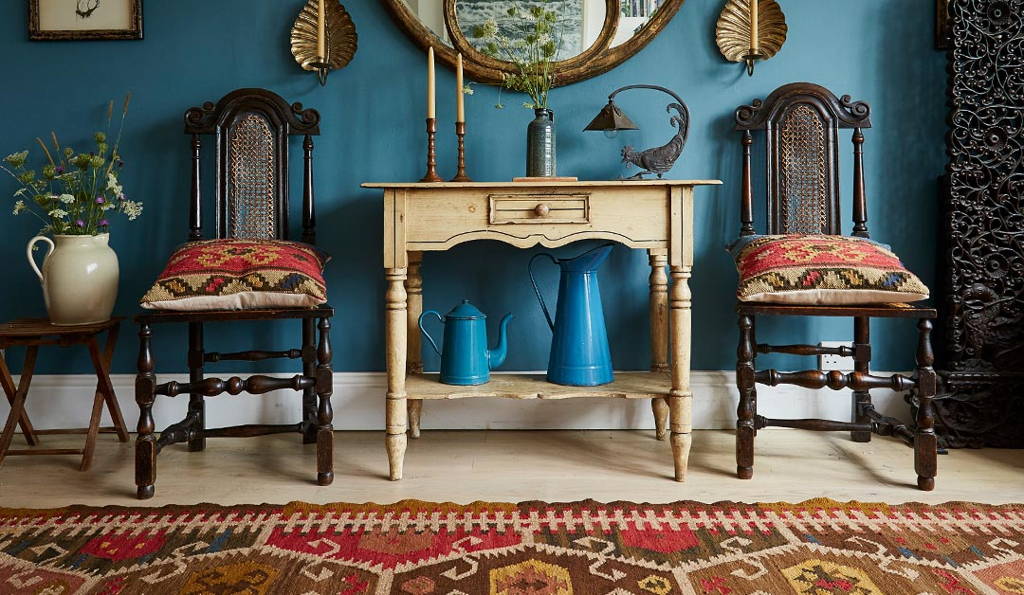 When it's done well, boho chic makes for an engaging living space for the whole family. It's a style that's all about expressing the things that make your life unique. The travel memories, the patterns you love and the personality traits that make you… well, you. Boho home décor makes for a home that's as inviting as it is cosy, providing plenty to engage the eye and interest your guests. Best of all, every boho look is unique.
Weaver Green's beautiful rugs, throws and cushions are made from recycled plastic bottles. Every item is sustainably made using traditional methods, so our boho ranges will make you feel as good as they look. Better still, they look and feel so soft to touch that you would never guess they started life as recycled plastic.
Find your boho style
Ok, so where to start. Bringing boho vibes into your home décor doesn't have to mean one huge overhaul. It's a good idea to start small, with easy changes. Pick out one or two boho home accessories you really love and introduce them to one of your living spaces. Once you get a feel for the patterns and colours that fit your lifestyle, you can work from there.
The Weaver Green selection of boho cushions is a great place to start your journey to boho living. Beautifully diverse, this collection features influences from all over the world. Whether you start with scatter cushions to make your living room pop or bed cushions to add a touch of boho to bedtime, there's a choice for every boho style.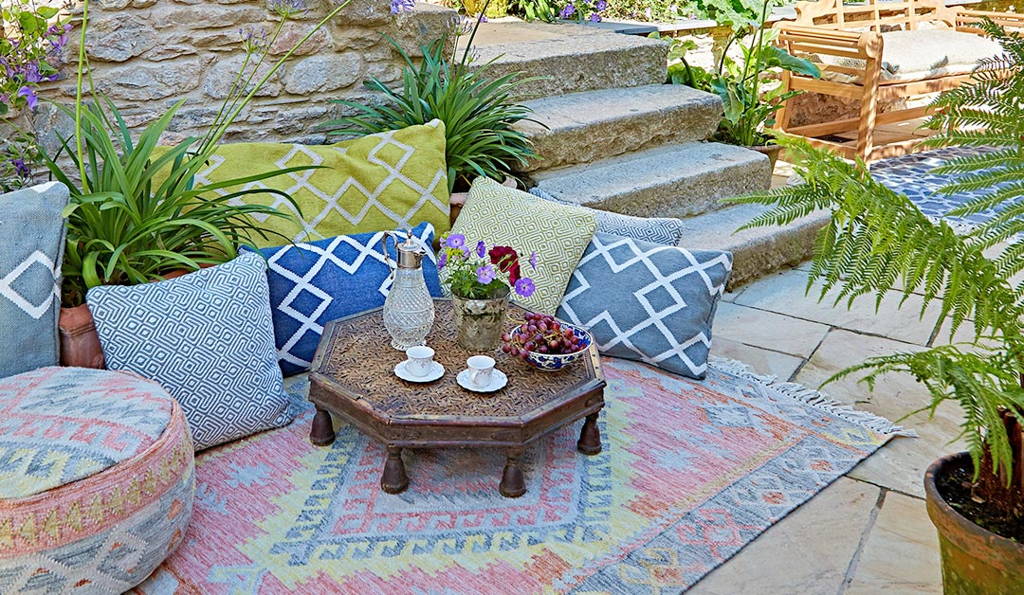 No boho living space is quite complete without a boho rug. Weaver Green boho rugs are made from recycled plastic bottles, so they're not only beautiful but they have a story to tell too. Boho runner rugs are a simple way to add a little intrigue to otherwise unexciting hallways and corridors.
Designed to stand out against wooden flooring, tiles or a neutral carpet, every one of our boho rugs has a style and personality that shines. To bring the look to life a little more, add an antique mirror or handcrafted ceramics to the same space.
For your home's living spaces, choose from our gorgeous collection of boho rugs. Our rugs are soft to touch, yet so strong they can even be enjoyed outdoors. Every rug is flat-woven by hand using traditional techniques, making a Weaver Green boho rug an authentic addition to any boho space. From the dusky reds of our Nomad range, to the sunny blues of the Andalucia collection, our boho rugs evoke the feel of sunnier climes and the spirit of adventure.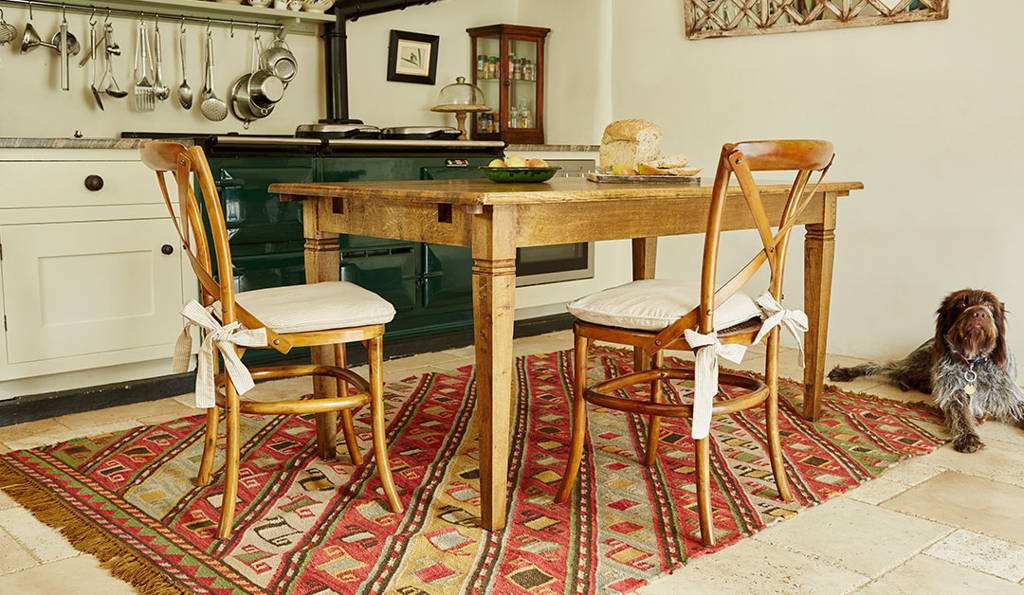 Each rug is resistant to water and stains, and holds its own under the paws and claws of your four-legged family members. The right bohemian rug can completely transform the look and feel of your favourite room. Take a moment to picture your family living room with the Noman Sultan rug at its centre. The reds and ochres of this Persian-inspired rug add depth to an otherwise one-dimensional space. We love the way this design hints at adventures in faraway lands… all while making you feel more at home than ever.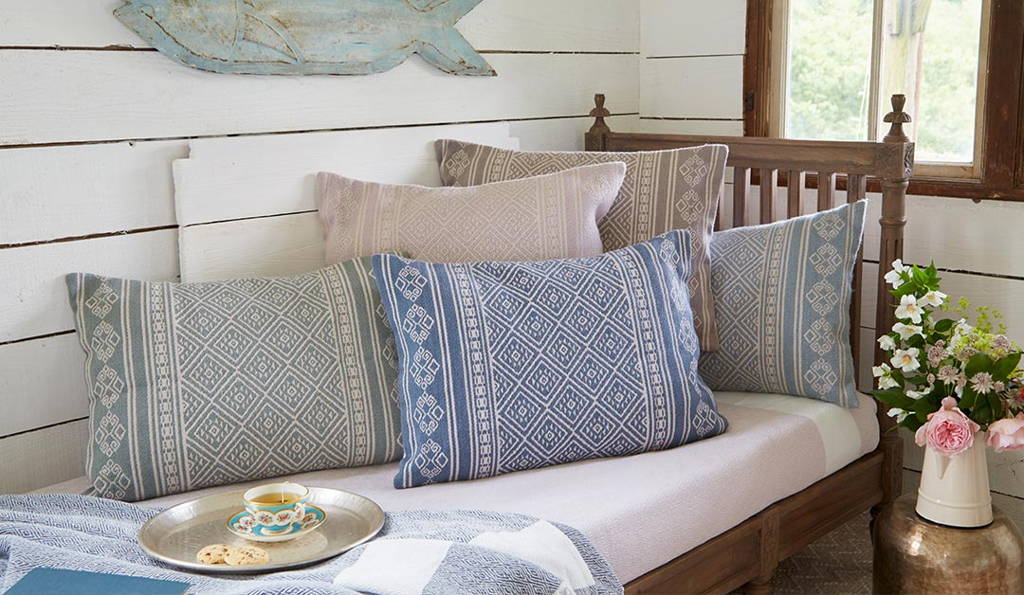 It's not all about the statement pieces when it comes to boho though. Don't underestimate the power of a boho cushion when it comes to adding a sprinkle of artisan magic to a space. Our collection of boho cushions and floor cushions are perfect for transforming living rooms, bedrooms and even kitchens.
Floor cushions are a great way to add extra seating to your living space, encouraging guests to make use of the floor and embrace your home's new boho vibes. Whether you fall in love with the bursting bright colours of the Nomad Patara floor cushion, or you go for the Moroccan beauty of the Medina Tangier, boho floor cushions are fantastic accessories for those who love to relax at ground-level. You can even use them to create relaxed bohemian seating areas outdoors in the summer months…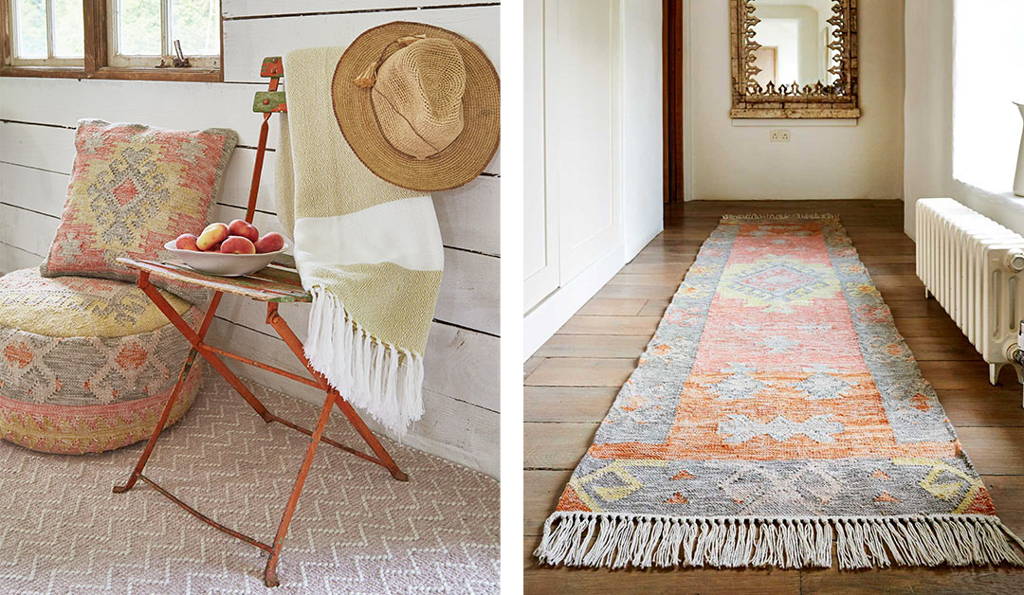 Those all-important finishing touches are just as important as the rest of your boho décor. Adding something simple like a footstool can round off your boho living space and add a little extra comfort to boot. Our boho footstools can be used indoors and outdoors and are just as striking as our other boho home accessories.
Boho is all about achieving a layered look formed from things you love. Adding homely plants, wicker accessories and wall art can all help add that final touch to your boho home décor. Make sure you only add items that really capture your imagination, helping to create an authentic space that tells its own story. Speaking of stories, our footstools are made from recycled plastic bottles just like the rest of our product ranges. They may feel and look just like wool, but they're handwoven from recycled single use plastic bottles.
With their environmental ethos and unique materials, Weaver Green's products are perfect for creating a boho home décor with real heart. Every product is made from hundreds of recycled plastic bottles. That means you'll be able to relax in your new-look living space and enjoy the knowledge that your boho journey has done its bit for the planet. And, when you get to share your boho look with guests, you'll be able to proudly share the story behind the products.
So, are you ready to add boho vibes to your favourite space? Click below to shop the range.