Monday 19th July 2021 was a hugely important day for us here at Weaver Green HQ as we welcomed Her Royal Highness The Duchess of Cornwall to officially open our beautiful new Weaver Green store. A big fan of our recycled plastic textiles, we were thrilled to hear that The Duchess has several of our products in Clarence House and couldn't wait to welcome her to our new showroom, nestled in the orchards at Heron Valley.
As well as meeting members of the Weaver Green team and several local representatives, friends and supporters of our business, The Duchess was interested to learn more about how we turn old plastic bottles into our gorgeous rugs and soft furnishings. After a tour of our lovely new showroom, and bathed in perfect sunshine, Her Royal Highness explored the rest of the Heron Valley Orchards site, unveiling a commemorative plaque and helping to plant a super pollinating 'Malus Royalty' crab apple tree in the grounds of our new cafe.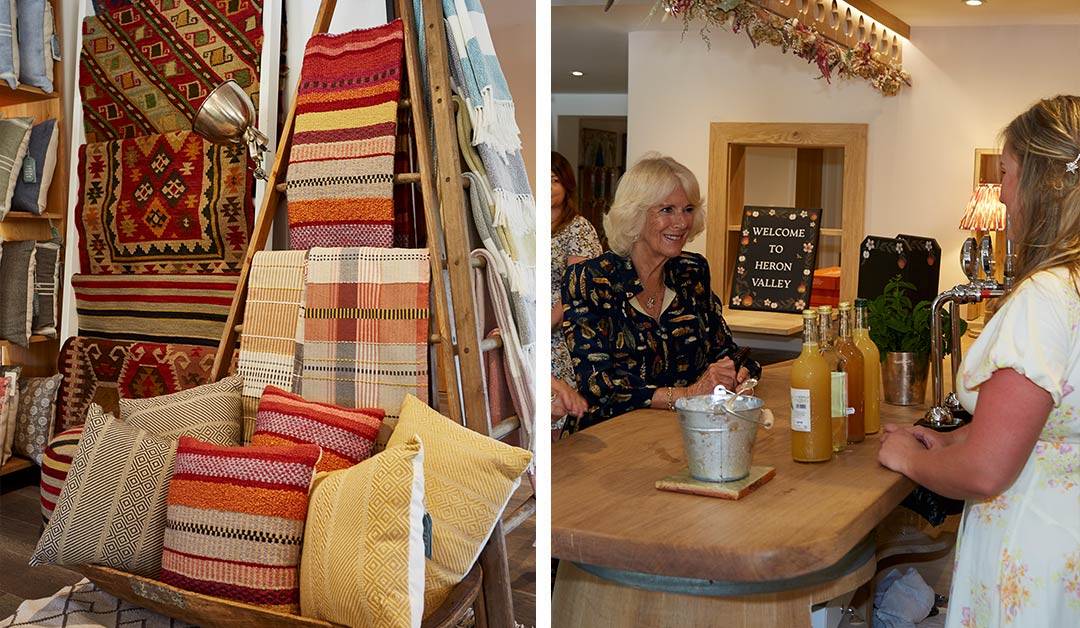 The royal visit capped months of hard work spent creating what is now our first official UK Weaver Green store. Set amongst the apple trees of Heron Valley Orchards, our beautiful new home showcases our full range of products, offering visitors the chance to feel for themselves just how soft and luxurious our rugs, cushions, throws and homewares are. Also in store is a cafe selling delicious Heron Valley soft drinks and traditional Devon cider, as well as hot-drinks and cakes, with access to a beautiful outdoor terrace from which they can enjoy wonderful far-reaching views across the Avon Valley.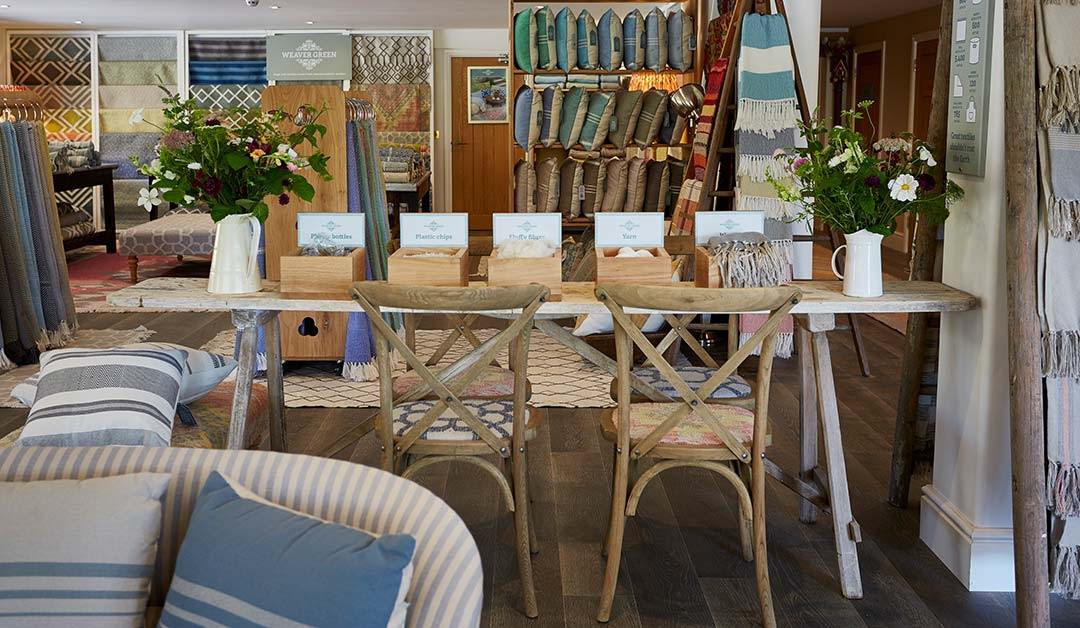 Visitors can even stretch their legs in the orchard, making this new venue the perfect stop-off for those travelling to or from the South Hams. You can visit our new showroom and the Heron Valley cafe on Mondays - Saturdays, 9am - 4:30pm.