Simply soft blankets
You wouldn't know it to touch them, but each of our blankets are hand-woven from around 300 recycled plastic bottles. A great choice for dressing sofas and beds, and the perfect for snuggling under during chilly winter evenings, our blankets are machine washable and suitable for outdoor use.
For those magic moments
Whether you're in the park, on a sunset beach or cuddled round the campfire, our beautiful blankets are designed for life's memorable moments. Even if you're just snuggling on the sofa, you can rely on these trusty companions to bring the comfort.
Thanks to their eco-friendly credentials, our rugs are resistant to everything from mould to moths. UV stable, hypoallergenic and incredibly hard-wearing, our blankets are made using non-toxic dyes and only 100% recycled PET bottles.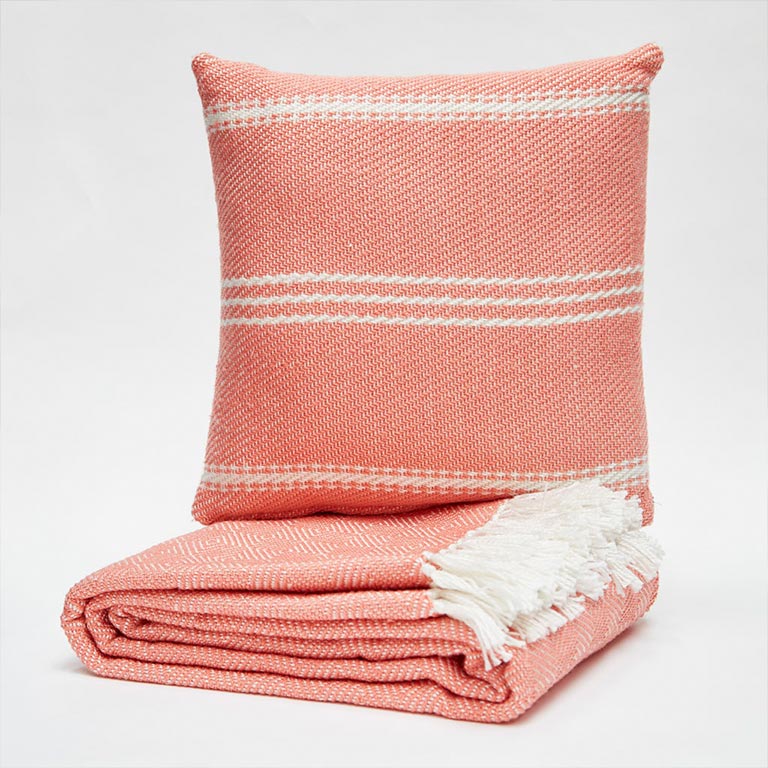 Perfect partners
All of our blankets feature corresponding cushions available in every colour and design. Mix and match your favourites to complete your outdoor seating area or inject instant colour to tired living spaces.
Create inviting cosy zones around your home and make the most of those precious moments of peace.
Shop now
Setting the tone
Our soft, washable blankets are available in an array of colours. All made using non-toxic dyes that are designed for optimal resistance to UV light, they're perfect for transforming rooms and outdoor spaces. The only hard decision is choosing which colours will work in your home.
The lead role
Give your new blanket centre stage and transform light and airy spaces with pops of colour.
The perfect contrast to off-white walls and stripped back furnishings, a vibrant blanket and some matching cushions are the easiest way breathe life into one-dimensional rooms.
Shop now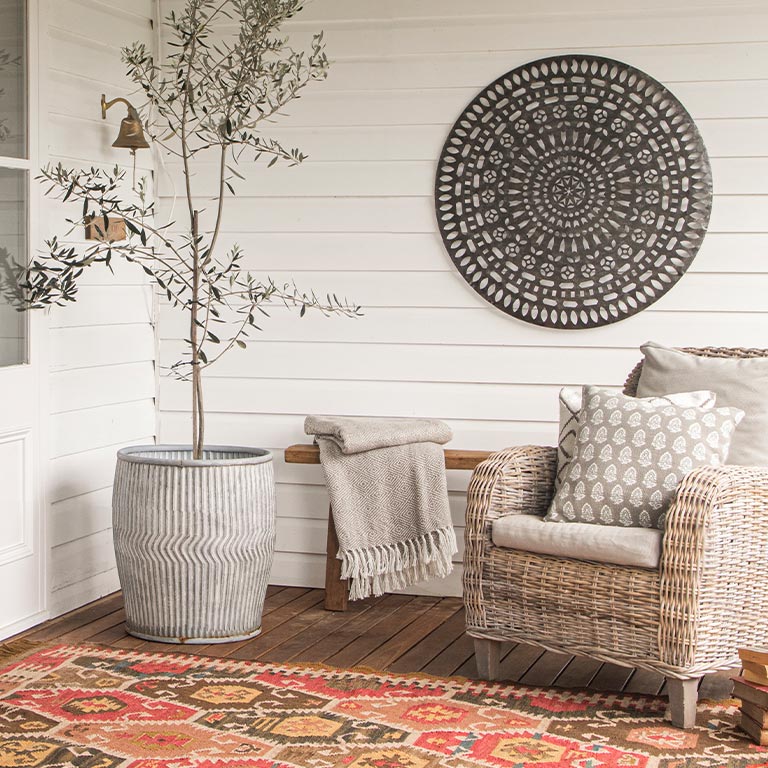 The support act
If the focal point of your room is a statement piece of furniture or a one of our bold bohemian rugs, it's best to let the blankets and accessories take a back seat.
Opt for soft, neutral tones that compliment the space.
Shop now