At Weaver Green, we love discovering new ways to make our furnishings even more environmentally friendly. This is why we are thrilled to announce that all of our fabulous footstools and pouffes now come with a plant-based foam filling.
BioFoam®, the world's first fully certified organic plant-based foam, is made of compost and vegetable waste and is a fantastic alternative to the polystyrene balls that are typically used to stuff footstools, pouffes and similar products. The great thing about Bio-Foam is that it does exactly the same job as polystyrene yet is fully biodegradable with a lifespan of around 50 years. 
All this means that as well as enjoying our beautiful handwoven 100% recycled plastic designs, you can also kick-back and relax knowing what's hidden away inside can one day be returned to the earth from which we borrowed it.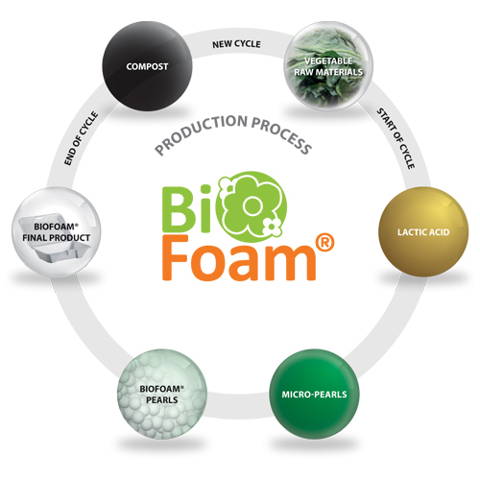 Beautiful footstools that don't cost the earth!
If you have yet to discover our knitted footstool and pouffe collection, you must! Inspired by textile design and patterns from all around the world, you'll find geometric patterns, Moroccan designs, signature stripes, boho chic and more.
Our footstools and pouffes look and feel just like wool yet are incredibly hard-wearing and stain-resistant. For the red wine lovers and pet owners of the world, they are incredibly easy to clean thanks to removable covers that are both stain and moth resistant. Made from the same material as our extra-tough flat woven rugs, our footstools and pouffes are made to last and designed to love. 
Whether it's putting your feet up in the living room or basking in the garden on a hot summer's day, these versatile footstools make the perfect accessory both indoors and out. As well as helping to take a load off, they also make an ideal spot for remote controls, mobile phones, books and magazines, as well as a handy spot to place some nibbles or a tray of drinks.
So take a load off with the knowledge that your new piece from Weaver Green is every bit as practical and eco-friendly as it is beautiful.