We all love the warm fuzzy feeling we get from giving someone a thoughtful gift. That moment when their face lights up and you realise you nailed the perfect pressie is always priceless. So just imagine how good it feels to give eco-friendly gifts you know they'll fall in love with.
It's fair to say that we all try to do our bit for Mother Nature in our day to day lives, so why shouldn't we choose gifts that have a positive impact on the planet too? Choosing an eco-gift makes the joy of giving more rewarding than ever, and it's one trend we should all be embracing.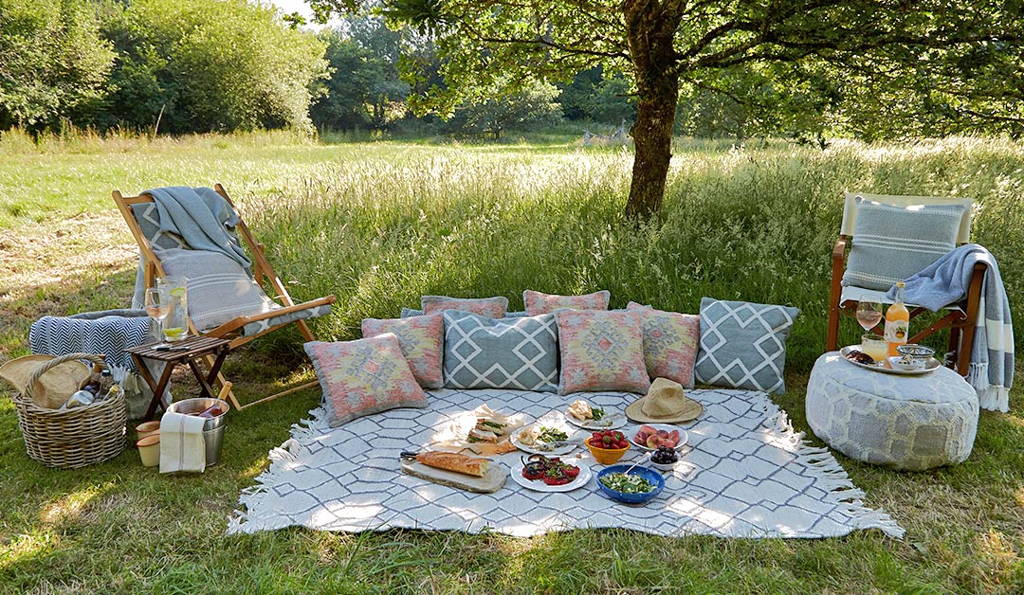 Weaver Green's products are made from recycled plastic bottles, and that makes them the perfect gifts for eco-warriors. We use traditional methods to create gorgeously unique rugs, blankets and bags using 100% recycled plastic bottles. And the best thing is, they're so soft you'd never know.
Eco-friendly Bags
Every one of our beautiful bags is handwoven from recycled plastic yarn. Our bags are soft to touch and look just like they're made from natural cotton or wool, yet each one has been created using up to 150 recycled plastic bottles. Our eco-friendly bags include scrunchable shoppers perfect for mum, and vegan beach bags your friends will love. With a colour to suit every personality, our bags are hard-wearing and long-lasting.
If you love to find clever eco gifts for the vegan in your life, our vegan beach bags are just the right size for a day on the beach. In fact, they're also just the right size for a day in the office or shopping with the girls too! Our bags are made by skilled artisans who enjoy comfortable working conditions, and each one has an individual design that will turn heads. Choose from a range of styles and colours for that perfect bag they'll take wherever they go.
Most of the plastic bottles used for our bags are collected from waterways and rivers. So, you won't only be giving the eco gift of a fancy bag they'll fall in love with, but also the feel good factor every time they wear it.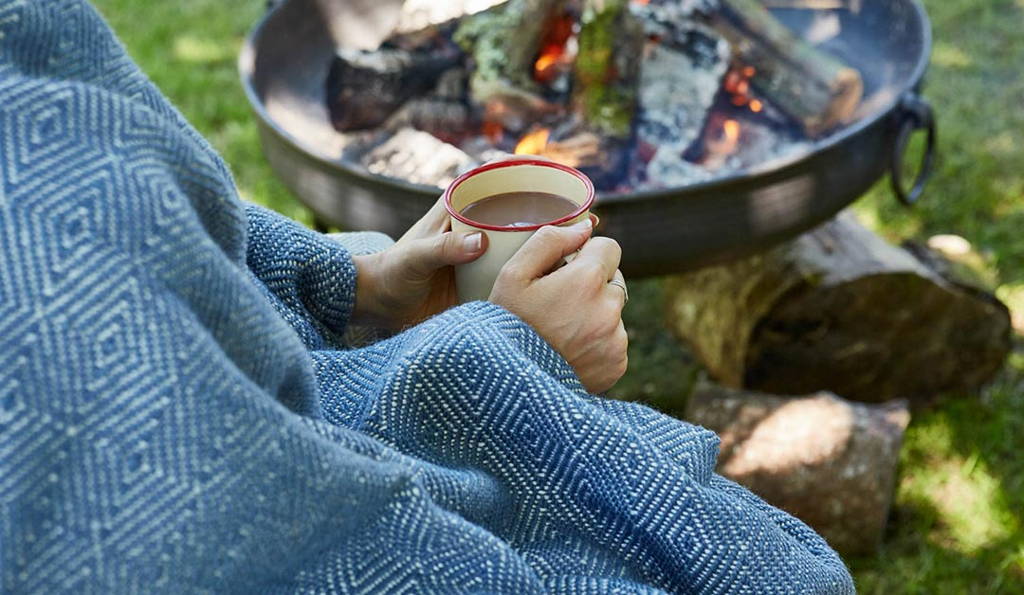 Recycled Bottle Blankets
If you're looking for a present they'll use every day, give the gift of chillout time with one of our beautiful blankets. Although they are sustainably made from recycled plastic bottles, our beautiful blankets are so soft to touch they add instant cosy vibes. Ideal for throwing on the sofa, the bed or even when in the garden on a sunny day, our blankets are available in a range of gorgeous colours.
They may be seriously soft, but our blankets are practical too. They can be machine washed when they need freshening up, and they're resistant to moths. We have a blanket design for that special someone, so all that's left to do is choose whether your loved one is a Herringbone or an Oxford Stripe person. Hmmm, decisions decisions!
Recycled Plastic Cushions
Everybody loves a cushion, and of course ours are made using recycled plastic bottles just like the rest of our products. Our heavy and lightweight cushions make for eco-friendly gifts they'll get use out of for years. There are plenty to choose from too, so you get the fun of picking out that one cosy cushion they didn't know they needed. Our cushions are stain-resistant, but just in case of an unfortunate incident with a glass of wine or sticky hands, they're machine washable too.
We have cushions to add comfort to every corner of the home, but our floor cushions make great gifts if you're after something different. The perfect gift for that person in your life who always chooses to get cosy at ground level, floor cushions make chillout time even more relaxing. Our floor cushions can be used for relaxing indoors or outdoors, so they're perfect for lazy days in the garden or curling up by the log burner on a chilly evening.
Whether you treat your loved one to a vibrant pattern with bold colours, or classic stripes in their favourite shade, our sustainably made floor cushions make special gifts for eco warriors and floor loungers alike.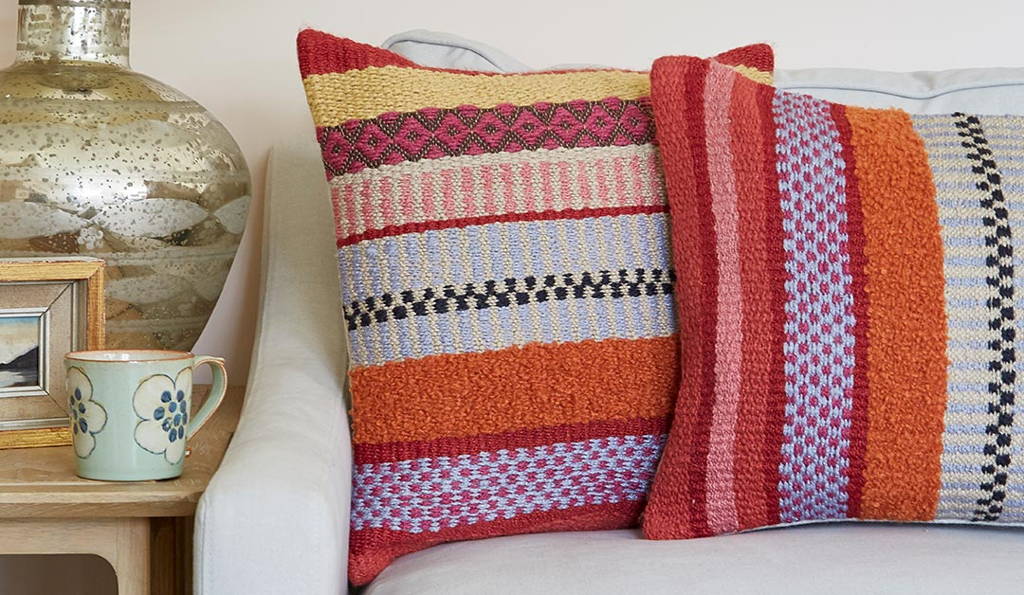 Table Linen
If the lovebirds in your life are getting married or setting up home, we have an elegant selection of table linen and accessories that includes eco gifts they can keep forever.
Made completely from recycled plastic bottles, our faux linen products are machine washable and stain resistant. There's something so satisfying about dressing a table beautifully with linen that's given recycled plastic bottles a second life, so why not wrap that feeling up and pass it on?
This collection includes tablecloths, napkins and aprons – all with the lovely look of classic French linen. If you're celebrating wedding bells in the family, a matching tablecloth, napkin pack and apron makes a classic eco gift for newlyweds of any age. We believe in giving a gift with a story to tell, and the tale behind our eco-friendly tablecloths makes the perfect ice breaker at any dinner party.
Baskets
Certain celebrations call for timeless gifts that will be handy for years to come, and why shouldn't those be eco-friendly gifts too? Our baskets make great gifts for the home lovers in your lives, and they're as practical as they are pretty.
Our baskets are designed for use indoors and outdoors, and they make it easy to store household items without dragging down your home décor. Made from recycled plastic bottles, our storage baskets are handmade using traditional methods, so they're tidying up our planet before they even start on the home!
Whether you give them to a plant lover who needs new containers for their house plants, or the busy mum who's always picking up toys, our baskets come in a range of colours to suit every space. It's always nice to give a gift with plenty of uses, and our collection of storage baskets make great practical gifts. There's something extra special about giving a gift with a story behind it, and our ethos makes even the most practical of gifts a thoughtful one.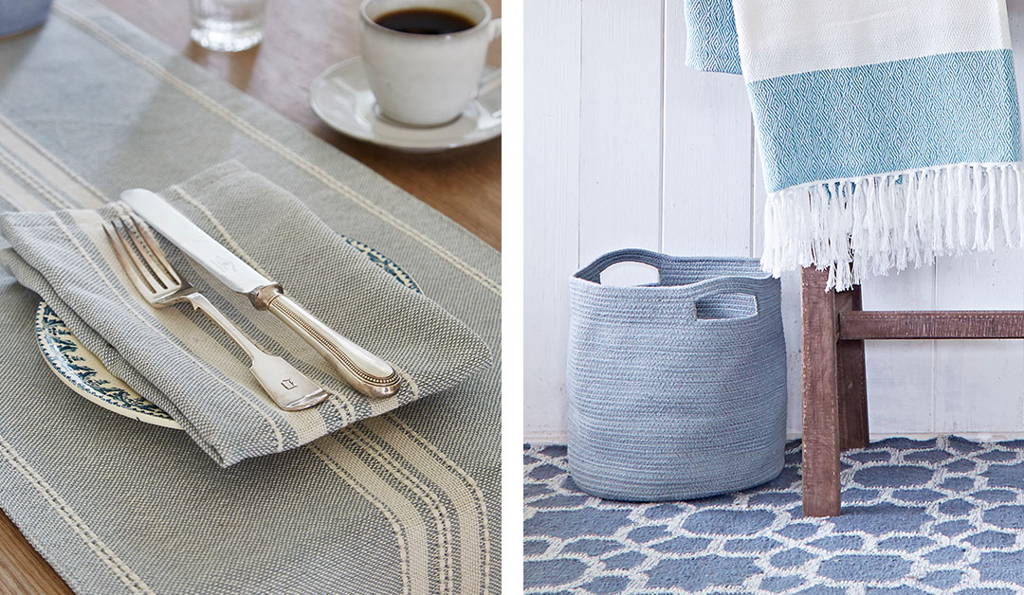 All our products are created using recycled plastic bottles. Each one has its own story to tell, and they make the kind of once in a lifetime eco gifts they'll cherish for years to come. Check out our range of eco-friendly products for a gift that's as kind to the planet as it is to your loved one.