Win over £400 worth of Weaver Green products!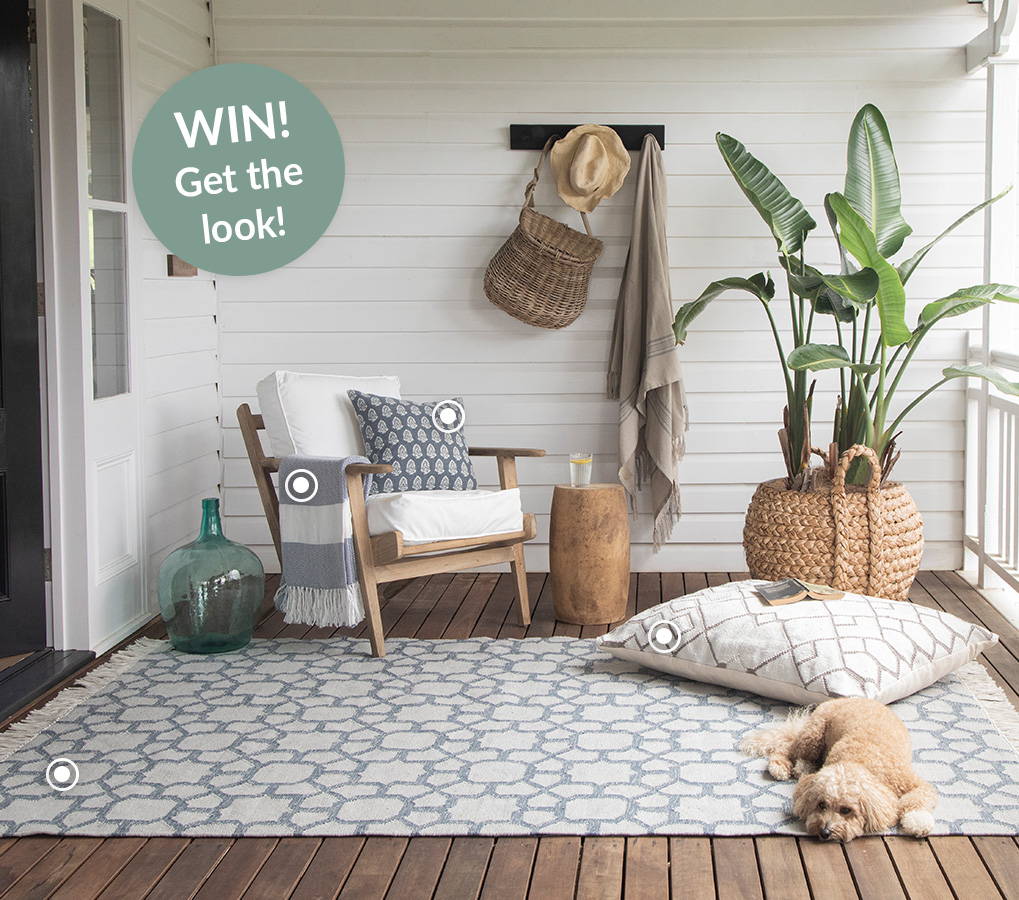 To celebrate World Environment Day on the 5th June 2021, we're giving away over £400 worth of beautiful recycled goods! A day dedicated to encouraging awareness and action to protect our natural environment, we're happy to play our part by reducing the number of single use plastic bottles that end up in our rivers, oceans and landfill.
Entering out competition is easy and takes less that one-minute. Just follow the link below to head to the competition page, where one lucky winner will receive a fabulous Kasbah Nimbus Rug, a Navy Acorn Cushion, a Navy Hammam Throw and one of our best-selling Tangier Floor Cushions.
Competition closes on June 18th, 2021.